*
To enroll,
ORDER HERE
and make sure the number
10522192
appears in both the "Enroller" and "Sponsor ID" fields.
For assistance on how to enroll,
click this link
, it will serve as a guide.
Can essential oils change your life? They have changed mine! I took a deeper look at the products that we were currently using and how they contain chemicals that are harmful to our bodies, so I turned to Young Living and their products. I now use oils all over my home.
If you are looking to change the products that you currently use to live a chemical-free lifestyle. then Young Living is for you.
As for my own journey with Young Living, I wanted to know if the oils actually worked. I tested their Thieves oil, I sprayed a pumpkin with the oil and the second pumpkin I did not spray. I live in a warm climate area so I placed the pumpkins outside. The pumpkin without the oil decomposed within days and the one without the oils lasted for a few months. I knew that this was something good so I became a member of Young Living and now I am sharing it with you.
What are essential oils?
Essential oils are highly aromatic oils derived from plants. They can be pulled from any botanical matter and are typically extracted from flower petals, citrus peels, grasses, tree barks, and resins. The oils are extracted through a variety of methods, including cold pressing and steam distillation.
How should I use essential oils? These are two ways that I use my oils.
Aromatically
Essential oils are best known for their aromas, which can help create an environment to suit your specific needs. In addition to adding them to cleaning products and beauty staples, you can infuse the air directly with your favorite fragrance by using one of our many diffusers. These handy aroma atomizers can be placed anywhere you crave a fresh scent.
Topically
Many essential oils have skin-enhancing benefits and can be applied directly to the skin with a carrier oil or added to your existing beauty products. Read Getting to Know Your Carrier Oils to learn more about diluting essential oils.
Essential oils to start your collection
New to oils and don't know where to start? Here are some of our favorite oils and their top uses!
1.

Lavender essential oil
The lavender essential oil was the first oil produced at Young Living and is a favorite for its calming, floral aroma.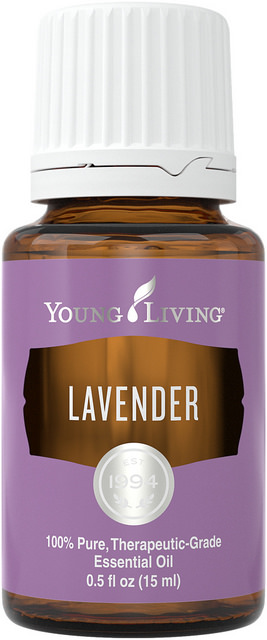 Diffuse

the soothing scent at bedtime to enhance your nighttime relaxation routine.

Add a few drops to lotion or moisturizer for a classic aroma and a more youthful complexion.

Create a luxurious bath experience with our DIY Lavender-oatmeal bath soak

.

I use it for mosquito bites to help stop the itch.
2. Peppermint essential oil
A cooling, minty scent with a familiar sharpness, Peppermint essential oil

offers an energizing aroma that combines well with citrusy, spicy, and woodsy oils.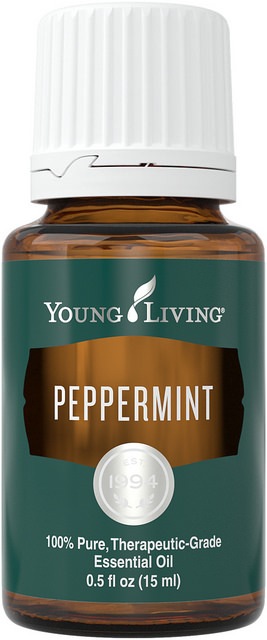 Add 5-10 drops to DIY cleaner for a fresh and uplifting scent.

Diffuse with

Orange

,

Citrus Fresh™, or

Lemongrass

for an invigorating experience.

Dilute with a carrier oil and apply to muscles for a cooling sensation after a tiring or physically engaging day.
3. Lemon essential oil
Lemon essential oil

frequently makes an appearance in cleaning products, and with good reason! It's bright, comforting scent makes everything feel fresher.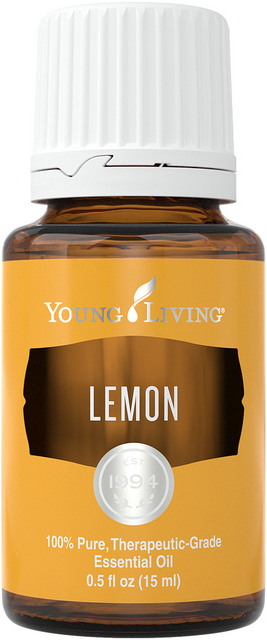 Add a few drops to a cotton ball and put in the car, the bottom of a trash can, and inside stinky shoes for an uplifting scent.

Use it to remove pesky labels and adhesives.

Diffuse to create an uplifting atmosphere and a more focused environment.
4. Frankincense essential oil
Frankincense essential oil has been popular since ancient times, but it's making a comeback due to its earthy, grounding aroma and skin benefits.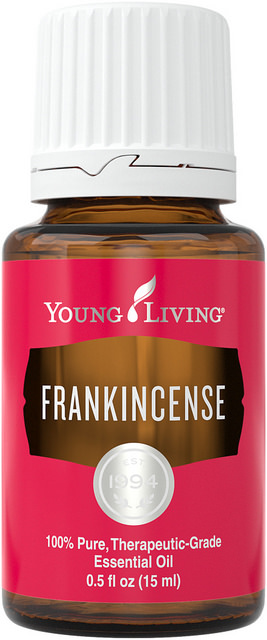 Add Frankincense to your moisturizer to highlight your natural beauty and promote the appearance of healthy-looking skin and even skin tones.

Invite elevated spiritual experiences every day by diffusing this oil while studying, during yoga, or while quietly reflecting.

Diffuse to promote feelings of relaxation and tranquility.

Ready to take it to the next level?
Enjoy 24 percent off retail pricing on your favorite products.
Qualify for exclusive Young Living member events around the world.

Enjoy the benefits and convenience of Essential Rewards.

Participate in the compensation plan and earn commissions just by sharing Young Living, (No obligation). YOU DO NOT HAVE TO SELL OILS.
If you sign up with my Sponsor/ Enroller ID# 10522192, I will be able to
assist you with your Young Living experience.
As a new member, when signing up, you have the option of choosing which diffuser you want. Below is an example of what is included in your kit.
Essential Rewards
After you select your kit, you will be asked if you will like to join the Essential Rewards Program. This is completely optional. But if you select it, know that you may cancel anytime. What are Essential Rewards?

Essential Rewards is our monthly order program that provides a convenient way to ensure you always have your favorite Young Living products on hand. It's like a wellness box. This program offers incredible savings and rewards including:
Earn FREE Products
Exclusive Bonuses

Discounted Product Kits

Flexible and Convenient

Scheduled Delivery: Save Time and Hassle
You may choose a kit to receive every month or customize your very own. You may change it on a month to month basis as well, that is what I decided to do, but you do not have to.
Become a member by clicking the link below. Pick the membership option—Independent Distributor or Customer —that matches your current situation. Remember, Independent Distributors, get 24% discount on price with no obligation to sell to anyone. Just give it a try and see for yourself.
If you have any questions,
contact me here
, I will be more than happy to assist you.
For assistance on how to enroll, click this link, it will serve as a guide.

If you

have further questions, contact me. Remember to use Enroller and Sponsor #
10522192, this means you will be assigned to our community.
Not using this number will place you in a random community. Thank you for considering Young Living and I hope that you will join us on this amazing journey of wellness and much more.